Are the Expendables the New Royal Tenenbaums?
Stallone &amp; Co. should remake other classic ensemble movies. <em>Now and Then</em>, too?
The Expendables 2 once again assembles an all-star lineup of craggy, differently preserved action stars to kill and deliver bad puns while killing, just like the old days. This strength-in-numbers approach to action worked well the first Expendables ($274 million worldwide) — so well that we think this troupe could branch out into making different genres of ensemble films. And since the Expendables franchise is essentially a remake of every other action movie ever made, why shouldn't Stallone, Schwarzenegger, & Co. remake other sprawling-cast favorites? Check out their takeover of The Royal Tenenbaums, The Big Chill, and Now and Then. Wouldn't they all be improved with a little more firepower?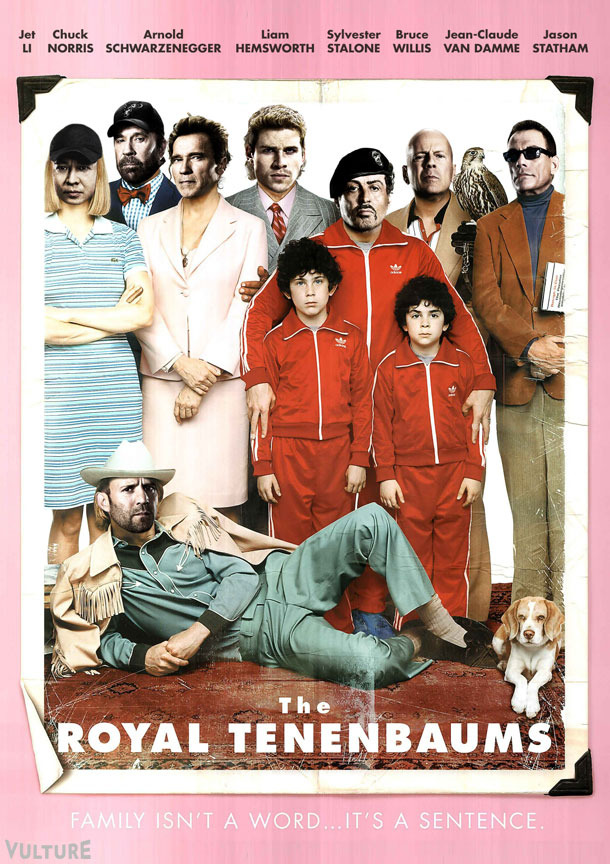 The Royal Tenenbaums: Courtesy of Buena Vista Pictures
Now and Then: Courtesy of New Line Cinema
The Big Chill: Courtesy of Columbia Pictures
The Expendables 2: Courtesy of Lionsgate