The Tonight Show Lays Off 20, Slashes Jay Leno's Pay
As Comcast seeks quick payoff.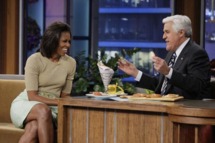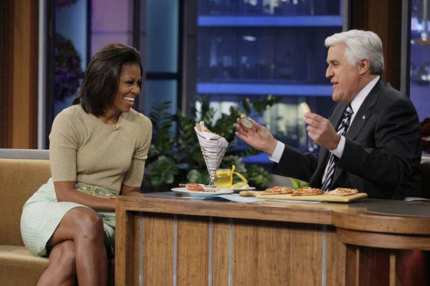 Despite regularly dominating late night — and landing its third Michelle Obama appearance — The Tonight Show has just lost 20 staffers, and would have lost many more had host Jay Leno not taken a "tremendous" pay cut, reports Deadline. Leno was making somewhere in the neighborhood of $30 million, according to The Hollywood Reporter, which credits the downsizing Comcast's desire to squeeze quick dividends out of its multibillion-dollar acquisition. As one NBC insider told Nikki Finke, "I don't think ad sales are off. I just think the people who bought this company, Comcast, want to go through everything at NBC and get their money back."