The Week in Viral Videos
Toss your Olympic rings out the window and get caught up on the week's best videos!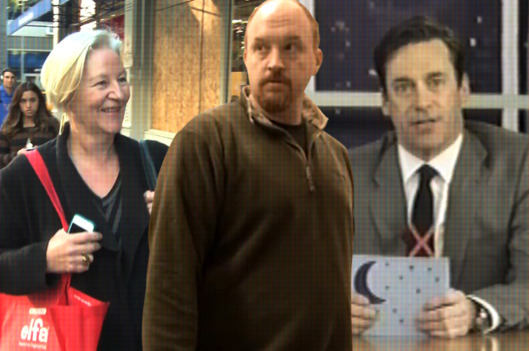 Have you been following the Olympics? Don't worry if you haven't; we're not all that interested, either. Actually, some of the Vulture staff is riveted while others of us think of it more as white noise because, you know, sports. What is "sports"? Our time is better spent focusing on things like Robert Pattinson's mental health, Breaking Bad spoilers, and the fact that ALF might be a thing again very, very soon.
With apologies due to Michael Phelps & Co., our mindgrapes were squashed this week not by Bob Costas's wrap-ups, but by other things like Louie C.K.'s fake kids, Jon Hamm's alter ego, and "Meryl Fucking Streep" (Billy Eichner's words, not ours).
BEGIN SLIDESHOW