Watch the Week's Best Viral Videos, August 17
Hey, Olivia Munn, you look ...&nbsp;<em>different</em>?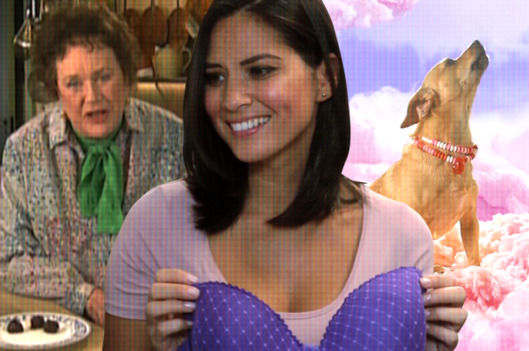 Ugh, August, am I right, guys? The dog days of summer not only mean it's unbearable outside, but for bloggers, we're also left with basically nothing to talk about at the office. Pop culture essentially takes the same vacation everyone does in Europe, except we still have to work. Needless to say, it's quiet out there, but it (whatever "it" is) isn't without its share of standout viral videos. Apparently, that market never stops churning out new product, even if Modern Family is in reruns.
This week, Olivia Munn's boobs disappeared, Julia Child got an Auto-Tune-up, and Katy Perry looked like a real dog.
BEGIN SLIDESHOW