Will Ferrell Joins Wedding Crashers Reunion The Internship
Maybe he'll usurp his Hall of Fame cameo from&nbsp;<em>Wedding Crashers</em>.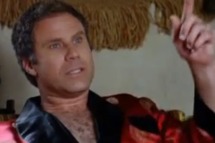 Owen Wilson and Vince Vaughn's The Internship just got a little Wedding Crashers-ier, with scene-stealer Will Ferrell committing to a cameo. The erstwhile Chaz will play Wilson's brother-in-law, an electronics salesman who can't resist hitting on his customers. As PopCultureBrain concisely put it, "the Frat Pack lives." Shawn Levy (Date Night, Real Steel) is directing.