The Bachelor Continues Boring-White-Dude Streak
"Congratulations," Sean Lowe.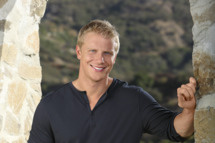 American Idol gets flak for its "white dudes with guitars" winners, but The Bachelor is an even more insidious practitioner of perpetual sameness. Sean Lowe, a reject from last season of Bachelorette, will be paid to televise the first several weeks of a destined-to-fail relationship, ABC announced today. Ryan Lochte was out of the running for a while, but were there really no other fame-seeking romance-inclined Olympians?