Dumb and Dumber To Definitely Alive, Almost Done Being Rewritten
So say the Farrelly Brothers.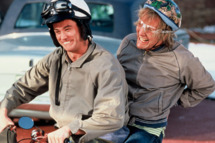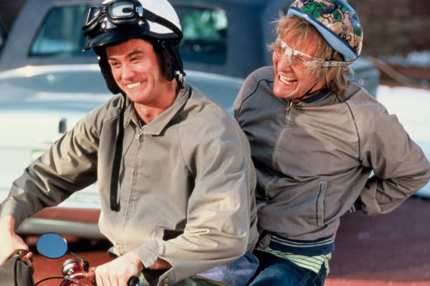 There's been a lot of will they/won't they since a Dumb and Dumber sequel began seeming imminent in April. Jim Carrey dropped out, Jeff Daniels shot it down, Daniels started talking it up again. Now Peter and Bobby Farrelly have some hope to offer, officializing the title and offering an update on Twitter: "You also might be interested to know that we are almost done with the Dumb and Dumber To (sic) script. I think you're going to like it."