Emmy Voters Were Accidentally Sent the Wrong Episodes of New Girl
Zooey Deschanel and Max Greenfield's episodes were switched. Eek!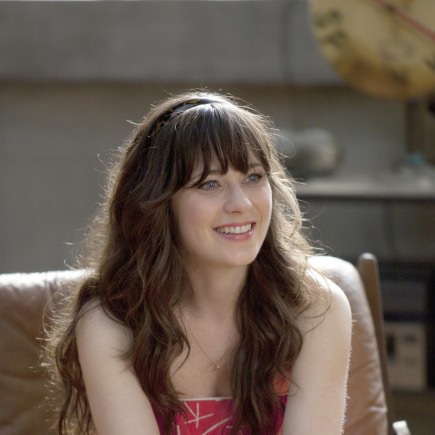 Emmy voters will have to cast new ballots in two categories thanks to a mix-up at Emmy DVD headquarters. Gold Derby reports that Zooey Deschanel and Max Greenfield's respective episodes of New Girl got swapped at the DVD distribution center, so voters were sent Greenfield's showcase episode as Deschanel's and vice versa. Yikes! For Leading Actress in a Comedy, Deschanel submitted "Bad in Bed," the episode where Jess tries to spice things up with Paul (Justin Long); for Supporting Actor in a Comedy, Greenfield submitted "Control," the episode where Schmidt joins a drum circle. The official Emmy screener DVDs that voters receive switched the two, though, so voters cast their ballots based on incorrect nomination material. For Greenfield, the accident might not matter too much. "Control" is Schmidt's star-making episode, sure, but he has a pretty big part in "Bed," too, as he navigates the complicated sexual politics of working in an office where he's the only man. The Leading Actress category is a little tougher to handicap, though, with Deschanel up against Tina Fey, Amy Poehler, Lena Dunham, Melissa McCarthy, Edie Falco, and Julia Louis-Dreyfus. Deschanel does some far broader comedy in "Bed" than she does in "Control," so it's not inconceivable that some voters might change their picks. The new ballots are due September 17, and the Emmy ceremony is September 23, so, count fast, everybody.