James Franco Says He's Not Making a Movie About Himself or Lindsay Lohan
Despite putting out a casting call for "James Franco and Lindsay Lohan types."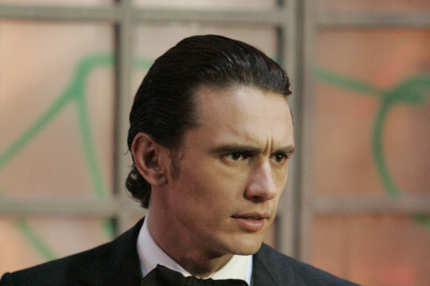 Despite posting an August casting notice for "a James Franco type" and "a Lindsay Lohan type," the actor/everything denies that the movie he's currently directing (said to be "about two Hollywood celebrities") is a biopic or anything like that. "That's something I really didn't publicize," he told E! "We just put out a casting call for a Lindsay Lohan and James Franco type. People just saw the casting call and picked that up and made up a lot of stories about it." However, he declined to explain what the film is actually about. (We have our own ideas.) "It's really a project that's really under the radar for now," he said. Well, not anymore.