Ew, These Guys Played 'Gangnam Style' Using Condoms — Literally, Just Condoms
Even Psy would be all, "Gross, guys."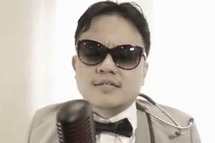 Quick: What would be worse than a video of some weirdos playing "Gangnam Style" with condoms? Easy: If the guy playing those condoms was a doctor, or as Dr. Jason Leong calls himself, a "real-life doctor." Because that's where we are now, as a people: playing songs with condoms. See what you've done, Psy? You've ruined everything. For all of us.