A Guide to Fall's Most Questionable Movie Hair
Blonde ringlets are big for Oscar season.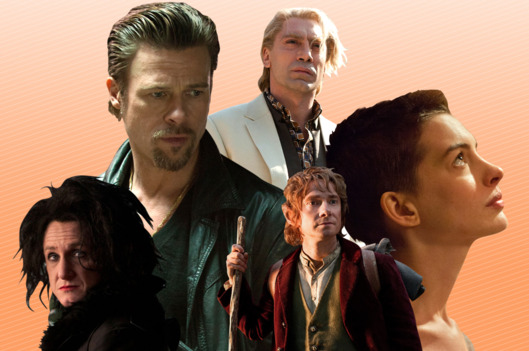 Given the time-honored "go ugly, win an Oscar" strategy, a handful of surprising (read: bizarre) makeovers is to be expected during the fall movie season. There is usually at least one big-name actress working a unibrow; someone is always scarily thin, and someone else has added at least 20 percent more body weight. This season, however, the various experiments have come together in one dominating aesthetic awards season trend: bad hair. Or maybe "bad" is a little harsh — how about unnatural? Startlingly blonde? Seemingly plucked off the floor of Ricky's Halloween Shop? Here, just take a look for yourself.
BEGIN SLIDESHOW