Horror Flick The Possession Leads Box Office, Shia LaBoeuf's Lawless Trails Behind
Prohibition-era <em>Lawless </em>came in second.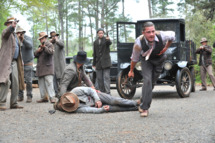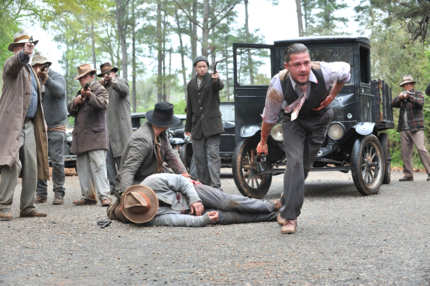 This Labor Day weekend has been one of both big and small box office numbers. On the one side, there's The Avengers, which broke the $1.5 billion mark. On the other, there's children's film The Oogieloves in the Big Balloon Adventure (from one of the geniuses behind the Teletubbies), which earned just $207-per-movie theater it opened in — the lowest haul in history. Meanwhile, Prohibition-era Lawless (featuring Jessica Chastain and Shia LaBeouf) came in second place with $12 million, while the Exorcist-inspired horror flick The Possession opened first at $20 million (we think it was all Matisyahu's doing.) And, speaking of $20 million: that's about how much Dinesh D'Souza's conservative "documentary" 2016: Obama's America has earned so far.