Jay Pharoah Will Play Obama on SNL This Season
And Taran Killam will play Paul Ryan.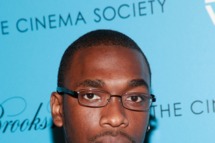 Jay Pharoah just got a big promotion. Lorne Michaels tells the New York Times that he thought "it might be time to shake it up" and have Pharoah replace Fred Armisen as Saturday Night Live's resident President Obama. (He says Armisen is still the show's "backbone" and will have plenty to do.) Michaels has also decided on Taran Killam to play Paul Ryan, so with Jason Sudeikis officially sticking around through the election, both presidential tickets appear to be squared away in impression-land.