The Kanye and Hova Show Rolls Back Into Town
For "Clique," off <em>Cruel Summer</em>.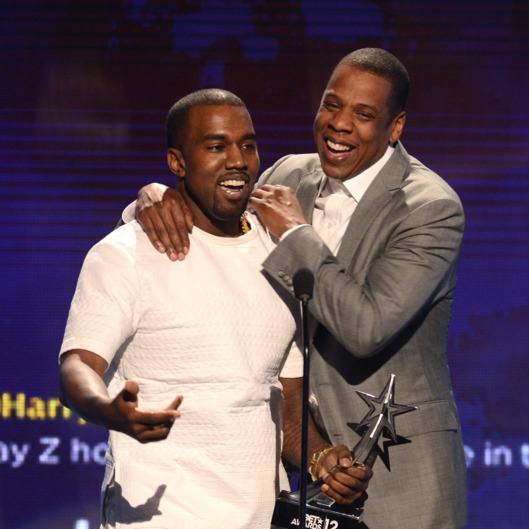 Hang tight through an opening Big Sean verse (and a recurring Big Sean refrain) and you'll get what might wind up being a cornerstone of Kanye's G.O.O.D. Music crew album Cruel Summer. It's the Hit-Boy-produced "Clique," and it's the first Jay-Z–Kanye team-up since the buddy duo made Watch the Throne and toured the world performing a certain song a preposterous number of consecutive times every night. Here, Hova dubs himself "G.O.O.D Music drug dealing cousin" and serves up one of his patented mid-verse math problems. Kanye jumps on to drop the aforementioned nod to his girlfriend Kim Kardashian's sex tape, calls himself and her "un-American idols," then talks about his depression after his mother Donda's death. There's an oblique reference to DONDA the-huge-project-not-the-mom in there, too.