Kellan Lutz Was Dubious About 'Glimmering Vampires' at First
That doesn't sound very marketable to us!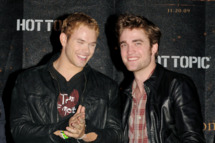 "How scary would a glimmering vampire really be?" Kellan Lutz admitted thinking after reading the first Twilight script. "It just doesn't make sense," he added in an interview published in the inaugural issue of Document Journal.