Kennedy Center to Honor Six People Most Have Heard Of, One They Haven't
Natalia Makarova. Know her?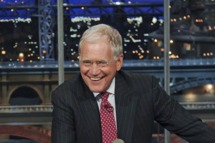 Dustin Hoffman, David Letterman, Buddy Guy, and Led Zeppelin are among those slated to receive this year's Kennedy Center Honors. Also on the list is ballerina Natalia Makarova, who fills the slot for "deserving but relatively unknown member of the ballet, opera or classical music community." Congratulations everyone, you no longer have to worry about overtaking Milton Berle atop the list of biggest Kennedy Center snubs.