Let's Check In With Mickey Rourke
"They're making shit up."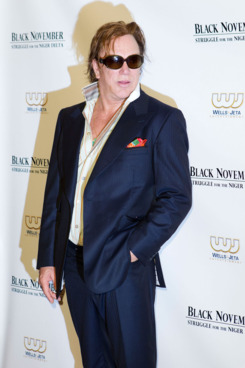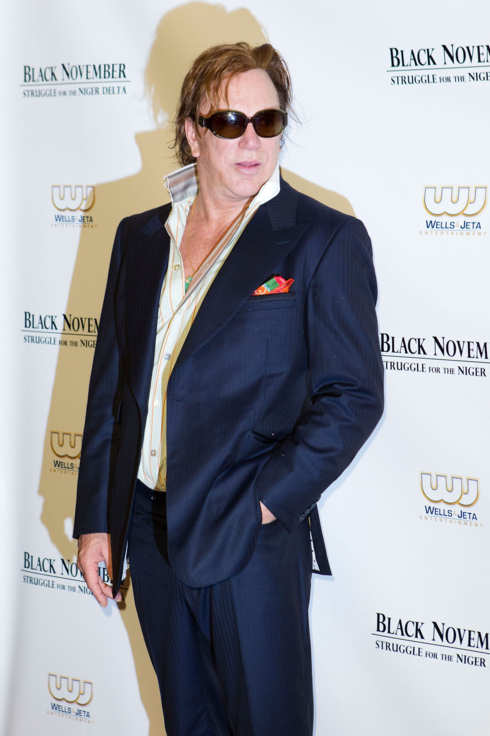 Mickey Rourke was at the United Nations last night for the premiere of his new film Black November, which reunites him with his 9 1/2 Weeks star Kim Basinger. How were things different this time around? "There was no touching!" he told us, laughing. "We kept our distance this time, so we got along. It was very nice to see her, though." Rourke's been tipped to return for the Sin City sequel, shooting this November, and though he says he's not anxious to don prosthetics again ("They make me feel claustrophobic") and seemed to imply that his deal had not yet closed, he had nothing but praise for the script: "I actually liked the script better, much better, for this one." Rourke also wanted to set the record straight on his upcoming projects, claiming he's still attached to a biopic of gay rugby player Gareth Thomas, but has no intentions of coming back for The Expendables 3, despite rumors he might return: "They're making shit up."