Lindsay Lohan Was Arrested Again This Morning [Updated]
That sound you hear is Amanda Bynes screaming "karma."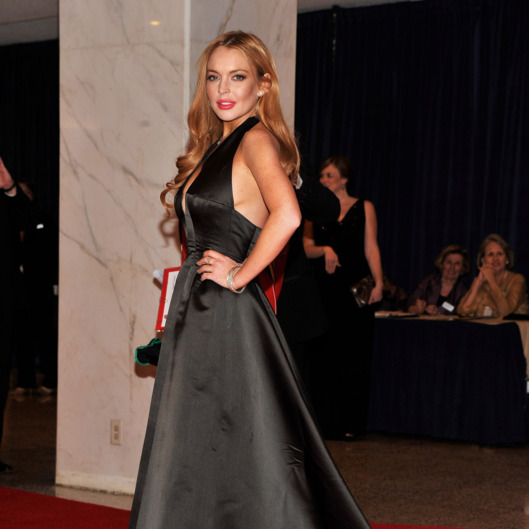 The AP confirms that Lindsay Lohan was taken into custody around 2:30 a.m. Wednesday morning after a "low speed" pedestrian hit and run in New York. According to sources, a sober Lohan drove her Porsche Cayenne to the Dream Hotel (that is quite a sentence) and knicked a "30-something-year-old-guy" in the knee while attempting to park. Someone called the cops on her, and she was booked for leaving the scene of an accident (a misdemeanor). That sound you hear is Amanda Bynes screaming "karma."
Update: TMZ has details on the surveillance tape, which casts some doubt on the "hit" part of "hit and run." Lindsay's Porsche "gets very close to the pedestrian," says the report," but "it's unclear if the vehicle makes contact." The video then shows the man in question — Jose Rodriguez, a chef — "sprinting after her" (this is before being treated for a knee injury at a local hospital.) After viewing the tape, NYPD detectives reportedly disagreed on whether the car actually grazed Rodriguez. But then they arrested her.
Meanwhile, Rodriguez gave an interview to the Daily News claiming that Lohan was "slurring her words" and "reeked of alcohol." (How he would have been able to determine this, given the lack of interaction on the surveillance video, remains unclear.) NYPD Commissioner Ray Kelly said that a breathalyzer was not performed, but that police at the scene did not believe alcohol was involved. And Michael Lohan has already chimed in to call this a "set-up." More to come, probably.