Omar's Playlist: Michael K. Williams Reveals the Mix He Made for His Wire Character
It's an hour long and he listened to it constantly while filming <em>The Wire</em>.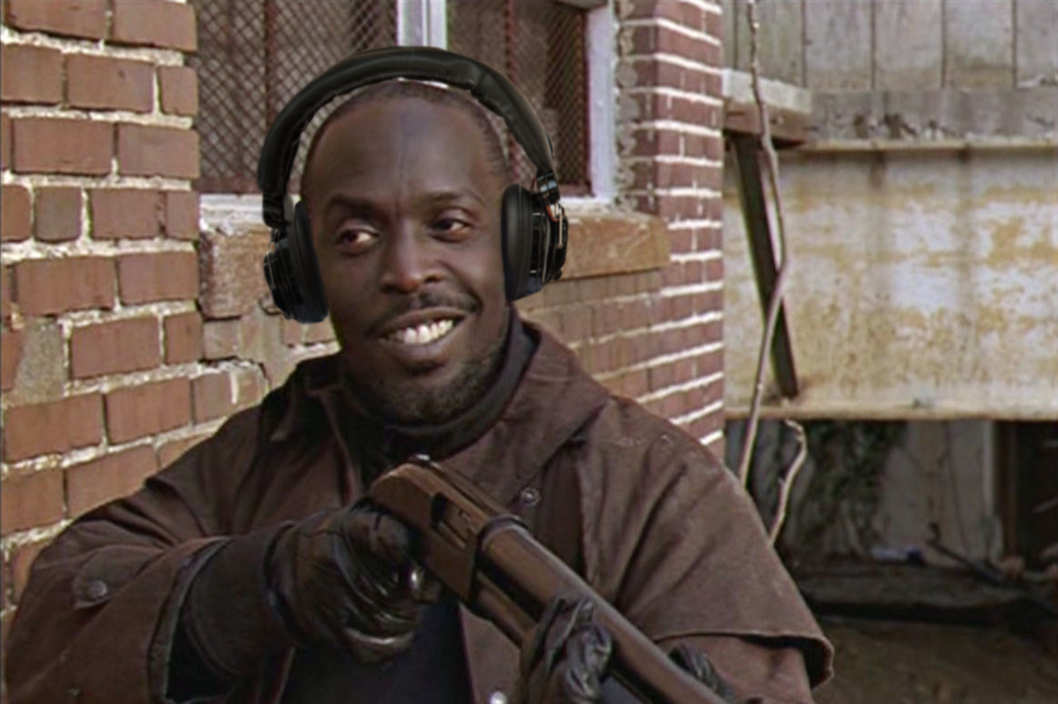 "Music is always a part of my characters' make-up," explains Michael K. Williams as he scrolls through his iPhone. "All my characters have playlists." While talking to Williams for a New York Magazine feature, we learned that in order to maintain a given character's temperament, he crafts playlists. "Sometimes it could be twenty songs, sometimes it's just two or three." Each playlist takes quite a bit of time to assemble. He rarely recalls song titles, so he spends hours going through the entirety of his music library, listening for qualities (usually lyrics) that might strike the right mood for a given character or scene. There are some consistencies, though: "There's a 90 percent chance Nas will be on all my characters' playlists."
"Music for me is a portal," he reflects. "Once I've gone to that dimension and I'm there, whatever got me there, I just loop those songs." For Williams, his playlists allow him to "stay there" for as long as possible. While filming, he will listen to his headphones until he "hears sticks" (the clapperboard). "The moment they call 'cut,' theyre right back on." Williams's current playlist for Boardwalk Empire's Albert "Chalky" White consists of three songs — fittingly, two of them are by Nas. He was gracious enough to share with Vulture the longer playlist that he compiled for Omar Little, his character from The Wire. Collectively, these songs "tell the story of Omar." It's a sequence he knew intimately for years, but no longer. "I tend to stay away from the Omar playlist … I know where it's gonna take me." (Listen to the entire hour-long playlist over at Spotify.)
2pac, "Unconditional Love"
Nas, "Let There be Light"
Lauryn Hill, "Oh Jerusalem"
Jay-Z, "You Must Love Me"
Biggie Smalls "Suicidal Thoughts"
Young Jeezy "Bury me a G"
Biggie Smalls, "Who Shot Ya"
Biggie Smalls, "Everyday Struggle"
Lauryn Hill, "War in the Mind"
Common, "It's Your World"
Lauryn Hill, "Mystery of Iniquity"
Meshell Ndegeocello, "Akel Dama (Field of Blood)"
Lauryn Hill, "I Gotta Find Peace of Mind"