Total Recall Director Helming Mummy Reboot
They've given the job to Len Wiseman.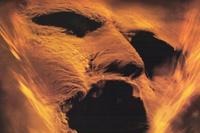 ... but not Paul Verhoeven, sadly. (Imagine! That mummy wouldn't wear any clothes.) No, it's instead Len Wiseman, director of the recent Total Recall reboot (as well as several Underworld movies), who'll be tasked with updating Universal's venerable Mummy franchise for a modern-day reboot. How do you think Kate Beckinsale would look in a bandage dress?