Philip Seymour Hoffman to Direct Ezekiel Moss
A Great Depression story about a man who talks to the dead.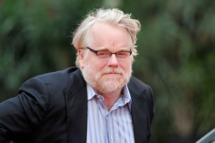 Philip Seymour Hoffman, who just debuted a cornerstone role of his career as The Master, will soon slide out of the spotlight for a minute to direct Ezekiel Moss. The gothic-tinted tale takes place in the Great Depression and focuses on an imaginative youngster and "a mysterious drifter who may have the ability to communicate with the dead." Hoffman last directed in 2010, making Jack Goes Boating; he's currently filming The Hunger Games: Catching Fire, where he'll play Plutarch Heavensbee.