Stolen Joins Ranks of Most Easily Mockable Movie Titles
<em>Stolen</em> was stolen from <em>Taken</em>.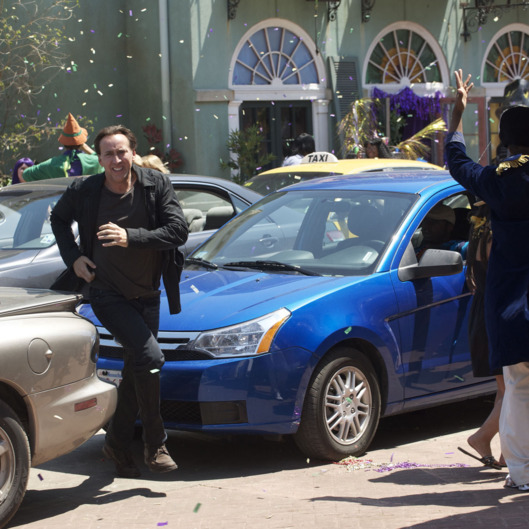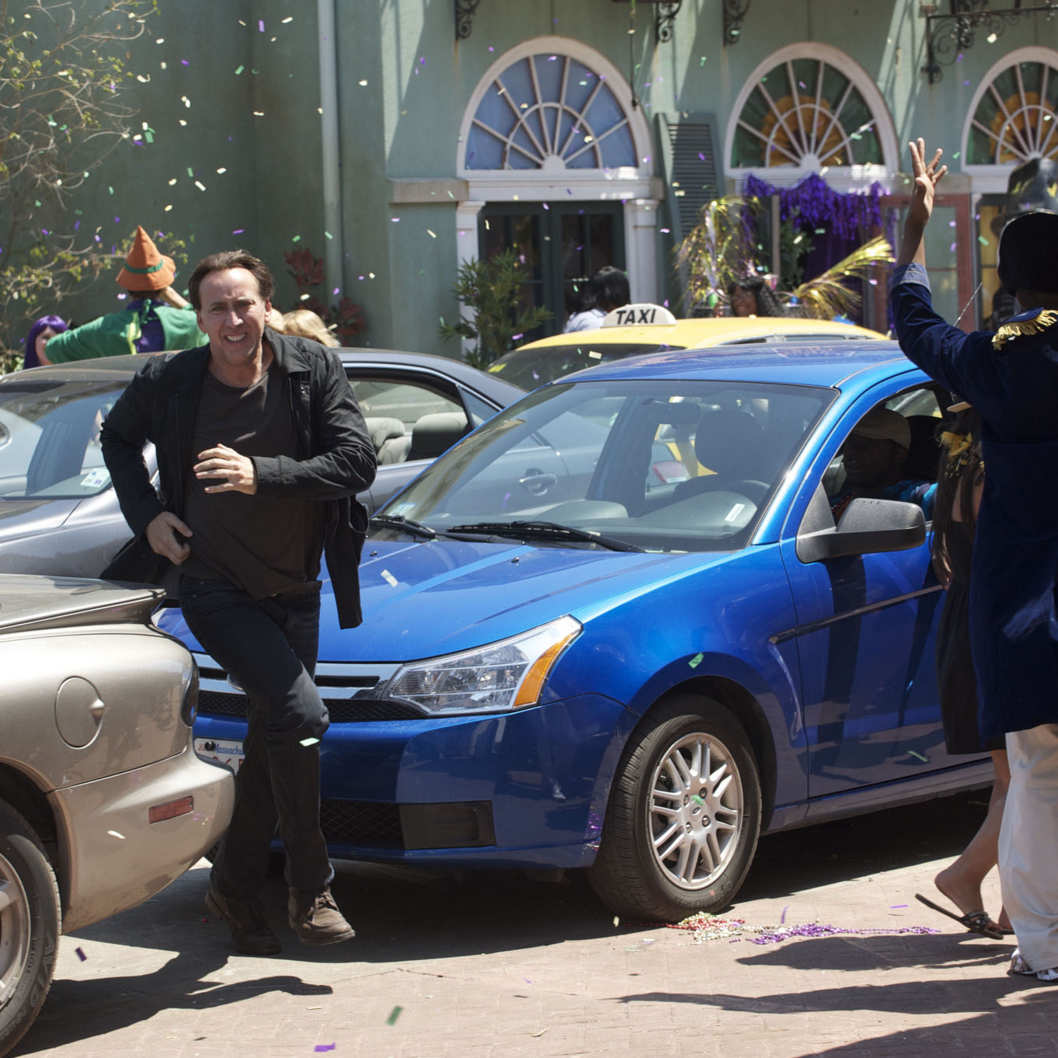 There's a movie out today about a man whose daughter is kidnapped, forcing him to go to great lengths and kick many asses to get her back. It's called Stolen and it stars Nic Cage. And it sounds a hell of a lot like Taken starring Liam Neeson.
We can't bash anyone for aping the plot of a recently successful movie. Studios do it all the time. But we will question the decision-making behind stealing the plot then calling the movie Stolen. The only thing easier than making the obvious joke (already made by many) would have been naming the movie something else. To commemorate Stolen's entry into the mockable-movie-title hall of fame, here are some other members, along with examples of their lashings at the hands of pun-happy Gene Shalit wannabes.
Paycheck
Plot: An engineer (Ben Affleck) tires to piece his life together and elude all the people chasing him after he wakes up one day to find his memory has been erased.
Taking the bait: "Maybe a paycheck was all director John Woo and stars Ben Affleck and Uma Thurman had in mind when they made this half-hearted, inept sci-fi thriller." —Peter Keough, Boston Phoenix
30 Minutes or Less
Plot: Two idiots (Danny McBride, Nick Swardson) strap a bomb to a stoner (Jesse Eisenberg) and force him to rob a bank.
Taking the bait: "Would that 30 Minutes or Less lived up to its title. Even under 90, it feels interminable." —Ann Hornaday, Washington Post
Flawless
Plot: A janitor (Michael Caine) and frustrated female executive (Demi Moore) plot an elaborate diamond heist against their employer.
Taking the bait: "Flawless is anything but." —Rex Reed, New York Observer
Enough
Plot: A battered wife (Jennifer Lopez) exacts revenge on her abusive husband (Bill Campbell).
Taking the bait: "The audience has cried 'enough' long before the heroine does." —Kirk Honneycutt, Hollywood Reporter
What's the Worst that Could Happen?
Plot: A small-time thief (Martin Lawrence) and a big time businessman (Danny Devito) feud over a lucky ring the millionaire took from the crook.
Taking the bait: "But it only takes about 10 minutes of Lawrence lumbering around in especially heavy-lidded, thick-tongued style before the unavoidable answer strikes you: The worst that could happen is this crummy movie." —Paul Tatara, CNN
Disaster Movie
Plot: A group of citizens try to save the world from impending doom in a parody of disaster movies.
Taking the bait: "Seldom has a pic been more appropriately titled than Disaster Movie, yet another frantically unfunny free-form farce from the unfortunately prolific writing-directing team of Jason Friedberg and Aaron Seltzer." —Joe Leydon, Variety
Eyes Wide Shut
Plot: A upper crust New York City couple (Tom Cruise, Nicole Kidman) goes on a journey of sexual self-discovery.
Taking the bait: "I kept my eyes wide open all through Eyes Wide Shut and saw more control-freak unreality than visual genius around the edges of the cluttered compositions." —Andrew Sarris, New York Observer
Life Stinks
Plot: A wealthy businessman (Mel Brooks) bets a friend he could live the life of a homeless man, which isn't as easy as he thought.
Taking the bait: "The title of the new Mel Brooks comedy is Life Stinks, and brother, does it ever — the movie, that is." —Hal Hinson, Washington Post
Unforgettable
Plot: A doctor (Ray Liotta) framed for his wife's murder uses an experimental drug to tap into the memories of murder victims in search of her killer.
Taking the bait: "Curiously forgettable." —Christopher Smith, Bangor Daily News
A Very Long Engagement
Plot: A woman (Audrey Tautou) embarks on a near-impossible quest to find her fiance who disappeared in the trenches of WWI.
Taking the bait: "Pretty long and unengaging ... " —Thomas Delapa, Boulder Weekly
Failure to Launch
Plot: The parents of a slacker who still lives at home (Matthew McConaughey) hire a woman (Sarah Jessica Parker) to get him out of their house.
Taking the bait: "Add to this a confused moral message and it's clear that, as its title inadvertently suggests, this romantic comedy never gets off the ground." —Anna Smith, Time Out