Watch the Week's Best Viral Videos
Rick rolling is back, courtesy of Don Draper & Co.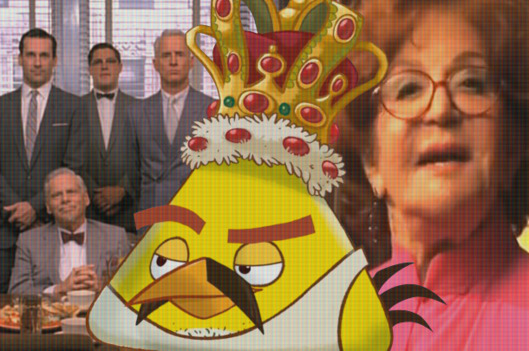 So, apparently, more people tuned in to watch Here Comes Honey Boo Boo than did for the Republican National Convention. Whatever your political leanings, that's quite a jarring statistic, since, at the very least, we'd like to think people now turn to the Internet for their share of videos featuring backwoods rednecks doing mind-numbingly stupid things. But, apparently, some things never change, like TLC's continued march toward Circus Freakdom, and our ability to highlight the ten best videos you missed on the Internet this past week.
While you were sleeping (or, probably, working), Sally Jesse Raphael bitch-slapped you, Mad Men rickrolled you, and the Angry Birds made you revisit all the Queen songs on your iPod.
BEGIN SLIDESHOW