Watch the Week's Best Viral Videos
And, apparently, DMX uses Yahoo! Who knew?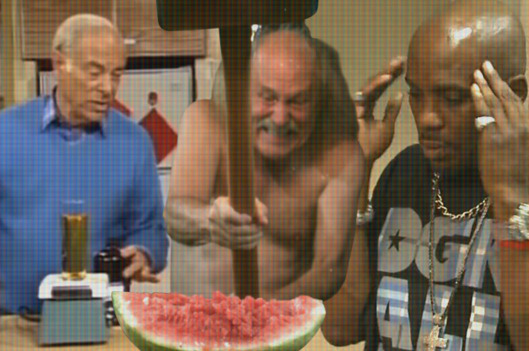 Finally, fall is in the air, which means soon enough you'll be delighting in all the things that make the season great: pumpkin pie, apple-picking, and the always-forgiving earth tones. Don't get ahead of yourselves, now — we didn't say we're ready for snowstorms and Christmas shopping, just some nice cardigans and a piping-hot chai. And, of course, you can finally curl up under your blanket with your iPad, giving you another reason to stay in bed a little longer this weekend.
While you're at it, you might as well scroll through our list of the top ten videos from this week on the internet. DMX got mad at Google, Gallagher got mad at fruit, and Mr. Wizard got mad at kids (again).
BEGIN SLIDESHOW