Who's Joining the Female Expendables?
<em>Haywire</em>'s Gina Carano is the first to sign on.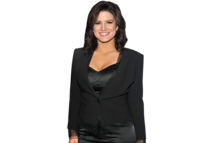 If you've got a mean right hook and a second X chromosome, ready your headshot: Hollywood is mounting a distaff take on The Expendables, and Haywire's Gina Carano (currently shooting the new Fast and the Furious movie) is the first actress to attach herself, reports Variety. The project still has no title and no other cast members, but you'll remedy that in the comments section with your clever suggestions, won't you?