Now Wuthering Heights Is Being Adapted at NBC
Except it'll be called <em>Napa</em>, from Greg Berlanti.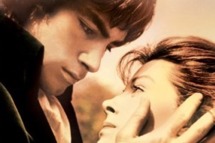 The Great Television Modernization of Every Aged Property is disgustingly insatiable. Add Wuthering Heights to the list — Greg Berlanti (Arrow, Everwood, Jack & Bobby) will take the Emily Brontë adaptation, titled Napa and set there, to NBC. Since Wuthering Heights has already been redone an obscene number of times and this trend shows no sign of slowing, go ahead and throw out literally any old or semi-old story you want to see modernized. Some TV exec is listening.