ABC Closes Private Practice
This season will be its last.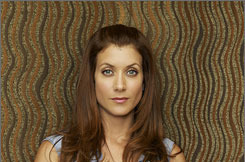 Yesterday afternoon, ABC and show runner Shonda Rhimes decided that Private Practice's current (and sixth) season will be its last, reports Deadline. The show's future has been in question since May, when lead actress Kate Walsh — whose character, Addison Montgomery, first debuted in Grey's Anatomy — announced she was leaving after the season's thirteenth episode. That installment will now be Private Practice's series finale.