This Belly-Dancing Wookie Is Deeply Upsetting
Everything about this hurts.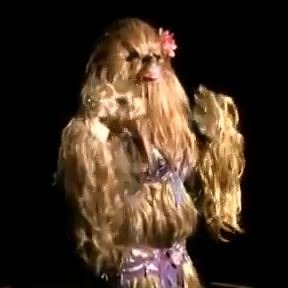 When you think about it, what does a good day sound like to you? A day free of stress and anxiety, one in which things go according to plan and life doesn't feel too jarring? That's what we think of when we imagine what a nice day is. If you're having that type of day, good for you. Now, turn away so the rest of us can watch a Wookie belly-dance at the Raks Geek show in Chicago. If you believe YouTube metadata, you'll note that this is actually a human being named Deserae who is dancing to a song called "Muaarga ('Peace')." We give this video two YIKES up.