The Best Costumes From the 2012 HallowMeme Party
So many binders, all full of women.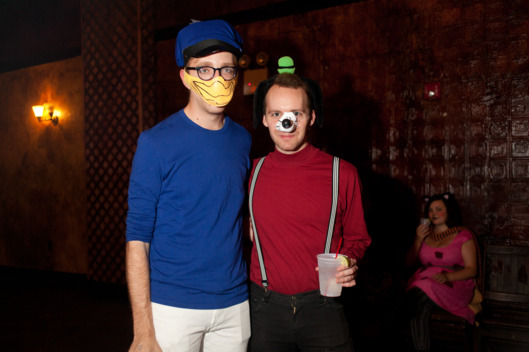 Last night, a group of brave and Tumblr-savvy New Yorkers gathered at the Bell House to celebrate Forced Meme Productions' fourth annual HallowMeme, a costume party dedicated to ... well, all the dumb stuff you laugh at on the Internet. YouTube (like "Gangnam Style" or "Hot Cheetos and Takis") were re-created in the wild! Silly images gained corporeal form. A million binders were stuffed full of women, because that meme was by far the most popular of the night. Take a look at what you missed (while you were probably just staring at the Internet).