Carly Rae Jepsen Sued Over 'Good Time'
Those "oh OH ohs" <em>do</em> sound familiar.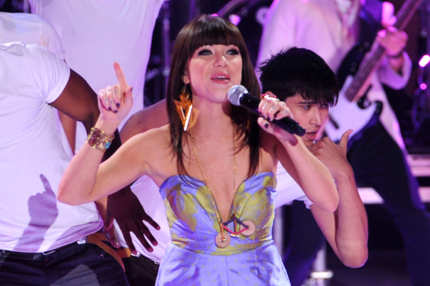 Exotic-pant-lover Carly Rae Jepsen and Adam "Owl City guy" Young have been named in a copyright infringement lawsuit over "Good Time," the Top 20 Carly Rae song that is not "Call Me Maybe." The plaintiff in the case is Allyson Nichole Burnett, an Alabama songwriter whose "Ah, It's a Love Song" uses some very familiar "oh OH ohs." As in, those two seconds could be straight from "Good Time." Is "oh OH ohs" a legitimate legal term? We will find out.