Cat Sticks His Face Through Cardboard, and It's Art
Anime goes ani-<em>meow</em>!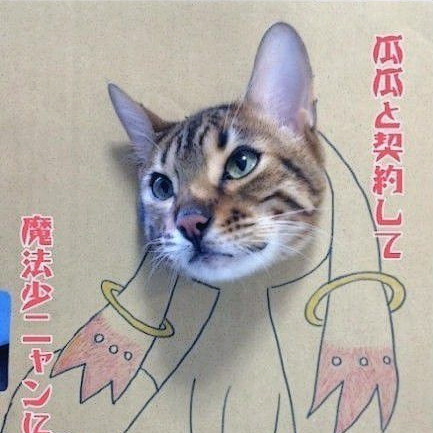 So! "The cat's name is Guagua ("瓜瓜"), and it was Guagua's birthday celebration, for which its owner ... drew these characters on cardboard. Characters and anime included in this awesome 'cosplay' [are] Christine Mi, Dino, Gold Sparkle, Kiki's Delivery Service, QB, Green Drive, the Old Anchor, Gintama and Naruto." And that, ladies and gentlemen, is an art project we can get behind (although we can't guarantee that no animals were harmed in the process, which is actually kind of unsettling, come to think of it).