Chloë Sevigny Cast in A&E Cop Show
Because everything is a cop show! Only cop shows for the rest of time!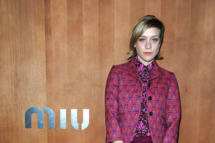 Chloë Sevigny will star in A&E's upcoming adaptation of the Danish crime drama Those Who Kill. She'll play a detective who tracks serial killers, because everyone knows we do not have enough shows about that. According to THR, Sevigny's Catherine is "a workaholic" who's nursing "an old anger or sadness." Finally! A lady cop with a personal connection to her cases and not much of a social life! We wonder if she is unlucky in love and occasionally cold and tough-seeming!