Christina Hendricks Loves It When You Dress As Joan for Halloween
In fact, her co-star Rich Sommer once pulled off a Joan Halloween costume.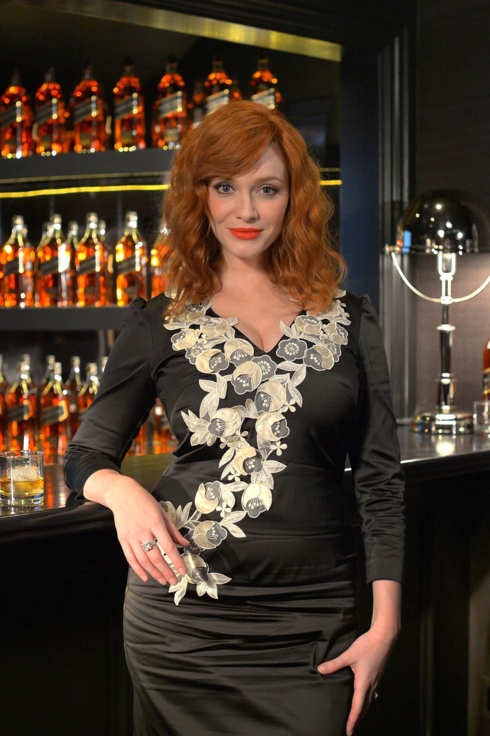 Who'd pass up the opportunity to have a few drinks with Christina Hendricks? The actress was in Bel Air last night to tout her new role as the Johnnie Walker Scotch Whisky ambassador at the brand's lush House of Walker, but in between sips of Blue Label, we had to ask: With Halloween fast approaching, does Hendricks ever run into people dressed as her Mad Men character, Joan? "The funny thing is people will send me pictures of Joan Holloways at parties they're at, but the only one I've seen in person is Rich Sommer, who actually plays Harry Crane on Mad Men!" Hendricks said. "He dressed as Joan one year, but he actually looked a little more like Wilma Flintstone. He had pearls and a red wig." What, no pendant necklace? "That's what I told him! I said, 'You never see Joan wearing pearls.' But I was flattered." Hendricks herself will be back in Joan's slinky outfits next week, when season six begins filming. "I just got the script last night!" she said, still giddy. "I put my phone in another room. I said, 'I'm not answering phone calls,' and I just sat there and read it." And what one word would describe her reaction to the season-six premiere, which is rumored to be shooting in Hawaii? Hendricks leaned her head back and sighed with pleasure. "Aahhh," she said, smiling. "It's more of an onomatopoeia."