Gerard Butler Books Another Soccer Movie, Dynamo
He'll play a Ukrainian goalie in the WWII-set&nbsp;<em>Dynamo</em>.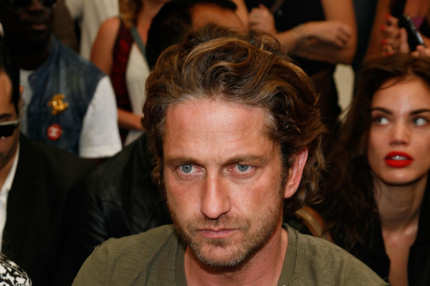 Gerard Butler's sporty 2012 was good to him, evidently — following the surfing flick Chasing Mavericks and soccer comedy Playing for Keeps, Butler is taking on another fútbol film. Dynamo will feature Butler as Nikolai Trusevich, a World War II Ukrainian team's goalie. It's based on a true story, one where "the Nazis set up a match pitting the starving Ukrainians against a 'super team' of German players that to this day is still known as 'The Death Match.'"