Hollywood's Secretive Magic Castle Becoming a Film
From the producer of <em>Jumanji</em>&nbsp;and&nbsp;Shaq's very magical <em>Kazaam</em>.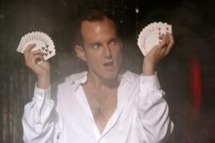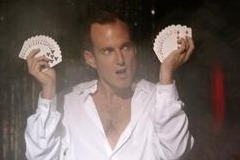 Hollywood's Magic Castle, a hundred-year-old private club where invite-only magic is performed nightly, is becoming the basis for a movie. In addition to fulltime magicians illusionists, celebrity trickery-enthusiasts like Steve Martin, Neil Patrick Harris, and Johnny Carson have performed at the venue. Ted Field, producer of Jumanji, Shaq's supermagical Kazaam, and the Amityville Horror and Texas Chainsaw Massacre remakes, is behind the project.