Portrait of an Influential Fan: Melissa Anelli, Webmistress of Harry Potter's Leaky Cauldron
The editor of fan website the Leaky Cauldron has since become close to J.K. Rowling.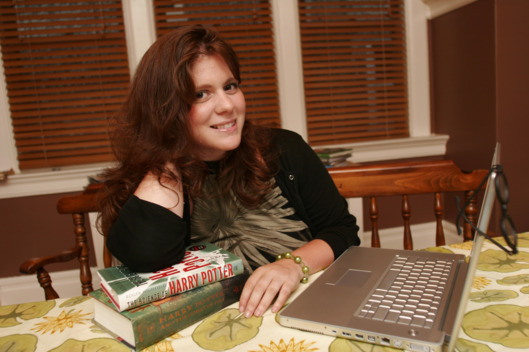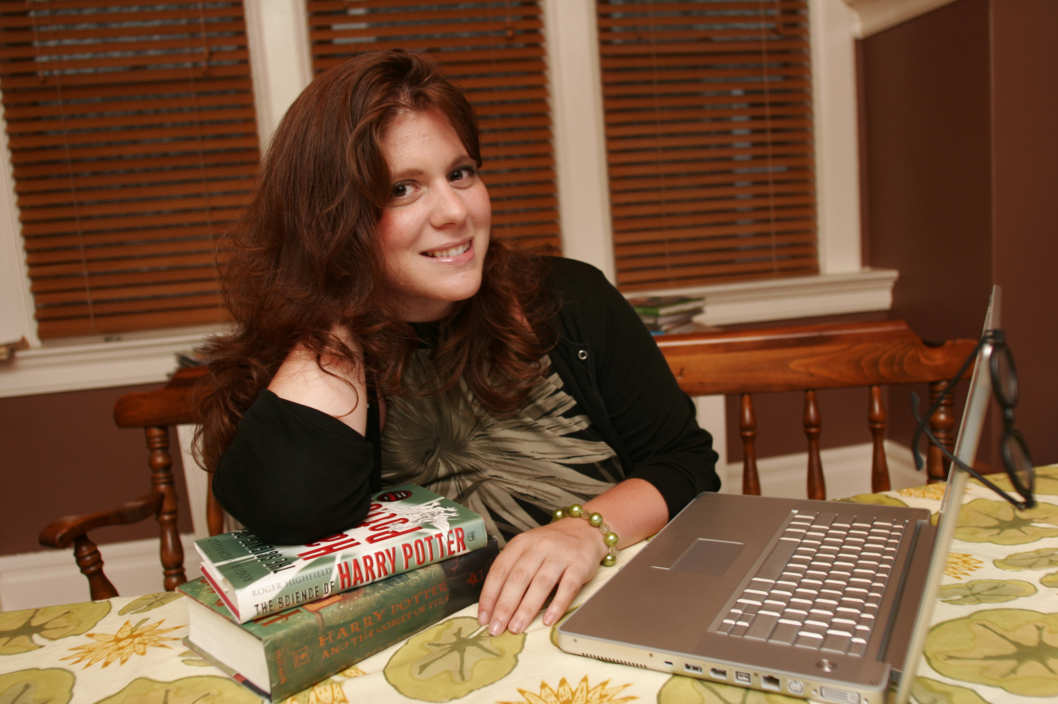 As part of this week's series on fandom, Vulture will profile a number of passionate, influential fans.
NAME: Melissa Anelli
ORIGIN STORY: Anelli, 32, was a longtime Harry Potter fan but didn't become professionally obsessive until 2001, during the infamous "three-year summer" between The Goblet of Fire and The Order of the Phoenix. A recent Georgetown graduate living with her parents and working as a low-rung editorial/administrative assistant at MTV Networks, Anelli decided to reread the books and found herself diving headfirst into J.K. Rowling's world. "From the beginning, I really loved Harry, and the heart and ability he has," she says. "But it was the mystery that kept me going; it seemed as though, if you paid enough attention and thought enough about it, you could figure it out. And I'm a sucker for that."
Desperate for any details on the next book, she stumbled on the one existing fan website: the Leaky Cauldron (named after the inn that is the gateway to Diagon Alley). "It was a small, small blog, but it was reporting on fandom, which is something I didn't even know was a term at the time," she remembers. "It was reporting on the Harry Potter phenomenon like it was newsworthy. I was trying to be a journalist at the time, and it was all very attractive to me."
She quickly became an editor for the site, and by 2004, she had officially taken over. But even before becoming the wizard-in-chief, she became frustrated with her lack of access to the Potter films, which were regularly in production. "Back then, there were no official avenues between fans and properties," Anelli explains. "I thought, We're the fans. We should be getting firsthand access to this stuff. It shouldn't be left to the Katie Courics of the world to interview J.K. Rowling. So I started badgering them. A lot." Starting with her only contact at Warner Bros., a marketing person she knew from her college-newspaper days, Anelli worked her way through the rungs of the studio and wrangled her way onto the press list. Thanks to her efforts, the Leaky Cauldron was the first fan site ever to do a press visit to a set, 2004's Harry Potter and the Prisoner of Azkaban. (In contrast, the Hunger Games and Twilight filmmakers incorporated fan sites into their publicity efforts from the start.) Anelli remains the webmistress of the Leaky Cauldron and its affiliated fan site LeakyNews. Since 2009, she has also run the annual Harry Potter fan convention LeakyCon (which will hold its first international conference next year in London).
FIRST CONTACT: Not wanting to force a relationship with the famously shy author, Anelli never wrote a fan letter to J.K. Rowling. In 2003, she flew to a reading in London, hoping to meet her — and she was not disappointed. "When she went to sign my book, I said, 'Sorry, Ms. Rowling, my name is Melissa Anelli, and I run a site called the Leaky Cauldron … ' And she said, 'The Leaky Cauldron! I love the Leaky Cauldron!' And she enveloped me in a hug. As big 'first meeting' moments go, it was pretty perfect." Since then, the two have become friends; Rowling wrote the foreword for Anelli's 2008 guide to the Potter phenomenon, Harry, a History, which debuted at No. 18 on the New York Times paperback best-seller list. In turn, Anelli helped to launch Rowling's Pottermore web community, where she still works as a consultant.
ÜBER-FAN DUTIES: Even with no new books coming, Anelli is able to make a living from her Harry Potter devotions. She runs the site Leaky News ("it's what the Leaky Cauldron did for Harry Potter, but with general fandom") and organizes the LeakyCon convention, "which is rooted in HP, but becoming more about a fan culture." They're expecting 5,000 people at the upcoming Portland conference, where devoted Muggles can enjoy wizard rock, watch the original Hogwarts-themed musicals of Team Starkid, and meet their favorite actors.
INTER-FAN WARFARE: "Back in the day," says Anelli, "there were warring factions about who Hermione would end up with. It was brutal. Oh my god, you've never seen people fight like this over something that doesn't have a physical effect on their lives." Now, she says, the only division is between the original Harry Potter fans and the newcomers. "The newcomers are considered less fervent because they didn't have to do what we had to do, which was wait years between books," she says. "They can just read it all, right now. That creates a different kind of fan than somebody who was, like, dying, month after month, waiting for news, you know?"
PROOF OF DEVOTION: Anelli went to great lengths for the half-blood wizard in the winter of 2003. The Warner Bros. press department asked her to gather a bunch of people for a stunt to promote the release of the second movie: They were to stage a mock protest in front of the windows of the network morning shows to "free Dobby the house-elf." "And this was December 22," she recalls. "And it was icing-raining: not snowing. Icing-raining. At three in the morning. In New York City. I roped three friends into it — I don't even know what I promised them to make them do it — and then I posted it on Leaky and, like, two people showed up. They gave us these grim 'Dobby as Political Prisoner' pickets, and we marched around outside CBS and ABC. At one point, one of the news anchors turned around to us and was like, 'But he's already free!' We were basically made out of ice at that point, and it was just so silly. That's something that only a hard-core fan would even consider doing."
LONG-TERM PLANS: Now that she's a best-selling author, Melissa is working on a novel and credits Harry Potter for making her "brave enough to try." She's also trying to lead the HP fan community into a new, broader incarnation. "We noticed that the community was naturally evolving, and we thought that it would be doing the HP a community a disservice by letting it stagnate," she explains. With five years passed since the final HP book, Anelli admits that the fandom is in "a strange place these days." But there are still plenty of fans eager to ruminate about the series, dissect Rowling's post-Potter career, and share their enthusiasm for tangential fandoms like the Whedonverse, The Hunger Games, Dr. Who, Sherlock, and Nickelodeon's Avatar ("not the blue one"). The Potter community, says Anelli, is not just "a celebration of geekery"; it's about "the utter freedom of people when they gather to really be themselves about the things that they love. That's just huge."