Jay-Z, Frank Ocean, and Pharrell Are Recording
For whose record, we have no clue.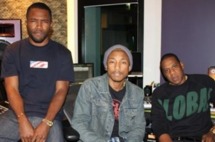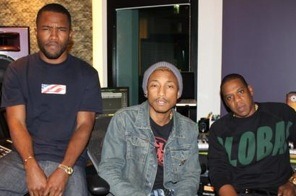 Jay-Z, through with last week's hubbub of subway-riding, Barclays Center-headlining, and dueting with Beyoncé, is back in the studio with Pharrell Williams and Frank Ocean in tow. With hallmark collaborations like Pharrell and Ocean's "Sweet Life," Jay and Pharrell's "I Just Wanna Love U (Give It 2 Me)," and Frank and Jay/Kanye's "No Church in the Wild" and "Made in America," we'd rather not wait to hear the results. Does nowish work, guys?