Jim Carrey Eyeing Loomis Fargo, Which Sounds Not Bad
Directed by <em>Napoleon Dynamite</em>'s Jared Hess, co-written by Danny McBride.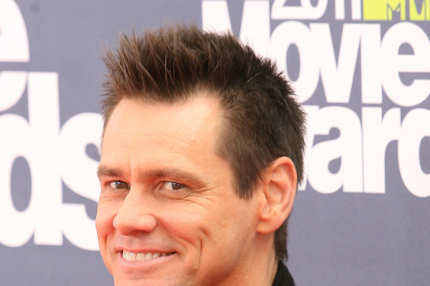 It's been an eon since looking forward to a Jim Carrey comedy was something you'd be wise to do. But with the pedigree of Loomis Fargo, based on the true story of four doltish Southerners who pulled off a $17 million heist, this could be the one: Jared Hess (Napoleon Dynamite, Nacho Libre) will direct, Up All Night creator and former SNL writer Emily Spivey wrote the first draft, Danny McBride and Jody Hill did a rewrite, Lorne Michaels will produce. Carrey's eyeing the starring role.