Jim Rash Is Writing an Episode of Community
One step closer to EGOT.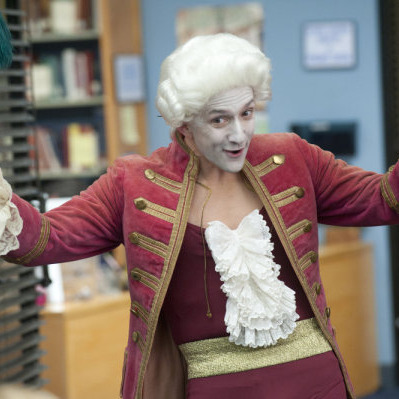 Hard to believe this hasn't happened already: Vulture hears that Community regular (and Oscar-winner) Jim Rash is writing an upcoming episode of the NBC comedy. The Artist Also Known As Dean Pelton has already been in the Community writer's room to break the story, which our sources say revolves around an alumni weekend at Greendale. Rash took home the Adapted Screenplay Academy Award earlier this year for co-writing The Descendants with fellow TV thespian Nat Faxon (Ben and Kate) and Alexander Payne. No word yet on whether Rash will convince George Clooney to guest-star in his episode — but given Rash's track record with awards, maybe next year Community will finally get the Emmy it's heretofore been denied. The first episode of the show's post–Dan Harmon era is currently scheduled to debut Friday, October 19.