Johnny Depp Presents: Books
Through his own HarperCollins imprint.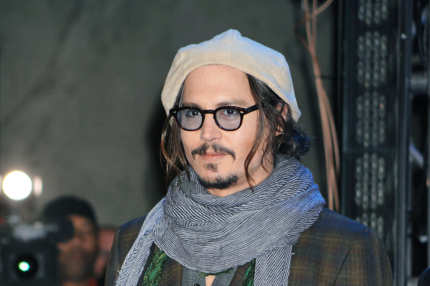 Aging pirate Johnny Depp is after some of that Lena Dunham book prestige/cash money, launching an imprint, Infinitum Nihil ("nothing is forever"), through HarperCollins. His first two books will be The Unraveled Tales of Bob Dylan (2015), compiled from historian Douglas Brinkley's conversations with Dylan, and a never-published novel by Woody Guthrie, House of Earth, coming in January. Depp plans to highlight "authentic, outspoken and visionary ideas and voices" resulting in "publications that might ordinarily never have breached the parapet."