Justin Timberlake Sang a New Song at His Wedding
So there <em>is</em> an album!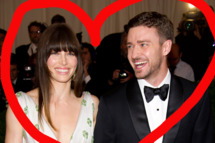 "It's a new one that he hasn't released yet," a source tells Us Weekly. "He dedicated it to Jessica." So there is a wedding album! Is it time to start the Free JT campaign? Everyone send hipster glasses to RCA, just in case.