Lady Gaga Can Also Vomit Onstage
Justin Bieber did the same a week ago.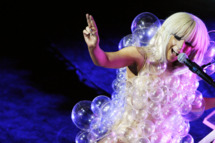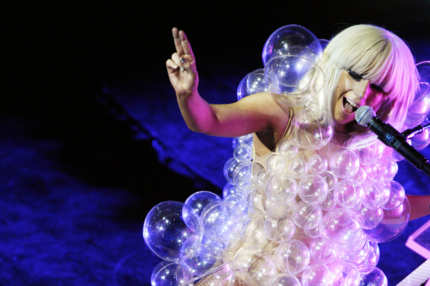 If you're not vomiting in front of packed arenas, your pop star cred's in serious doubt. A week after Justin Bieber barfed on his Believe tour kickoff, Lady Gaga yakked during "Edge of Glory" in Barcelona. While Gags followed Biebs in the turn-back-to-audience procedure, she then bucked tradition by standing her ground. Anyone on the hunt for the definition of stoicism, check out that dancer just rolling with it. Here's the video, for posterity's sake.