Portrait of an Influential Fan: Erica Challis, Co-Founder of Lord of the Rings Site TheOneRing.net
She went from snooping around at New Zealand filming locations to being embraced by Peter Jackson.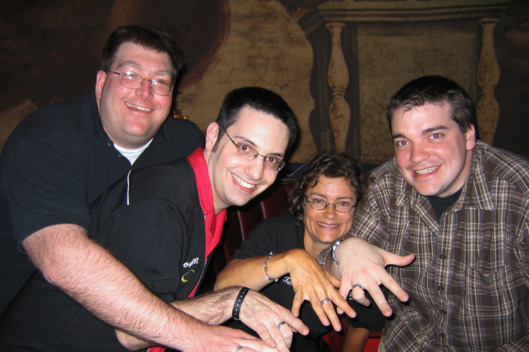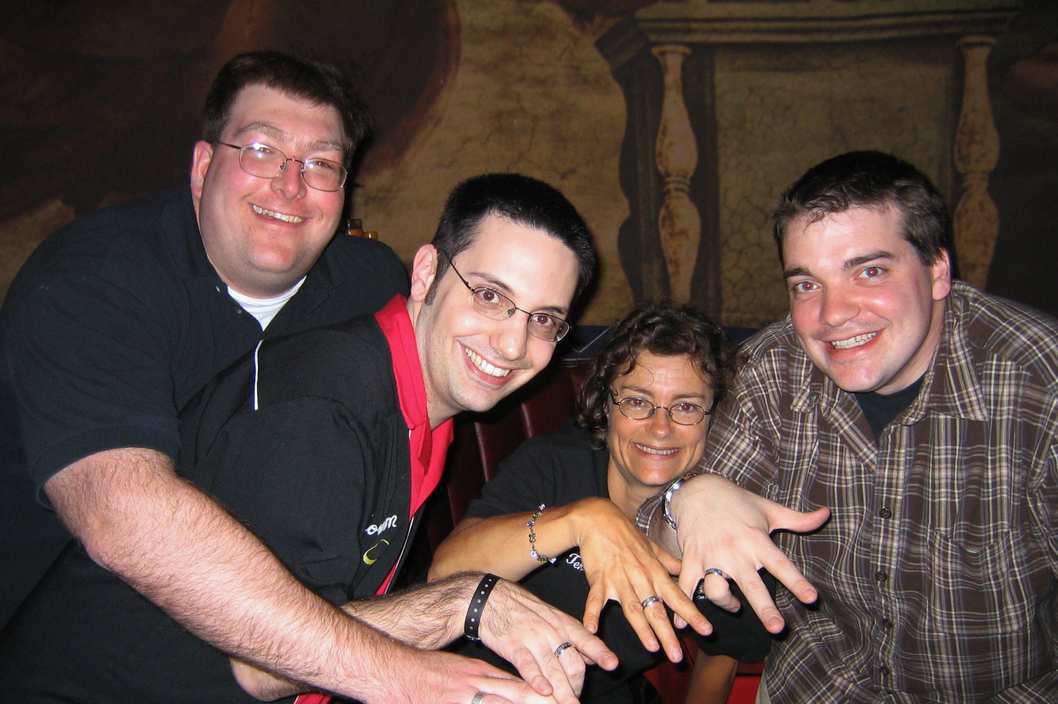 As part of this week's series on fandom, Vulture will profile a number of passionate, influential fans.
NAME: Erica Challis, co-founder of TheOneRing.net, "the most comprehensive" J.R.R. Tolkien fan site on the web.
ORIGIN STORY: Prior to launching TheOneRing.net in 1999, Erica Challis, a native Kiwi who was then an orchestral horn player in her early thirties, knew hardly anything about the Internet — but she knew a lot about The Lord of the Rings. "I would return to that series every two or three years and find new things in it," Erica remembers. "I find, as many people have found, that Tolkien's alternate world offers an escape from everyday life and work, something to inspire you." And she knew a lot about New Zealand, where Peter Jackson started shooting his LOTR trilogy in 1999. "I'd done some hiking around the volcanoes of the Central Plateau and fantasized about how they would have to film Mordor there," recalls Challis. She began scheduling weekend trips to presumed filming locations, hiking around the countryside and chatting up locals in an attempt to map out Jackson's Middle-Earth. Through sheer persistence and a great deal of walking, she successfully pinpointed landmark sets like Hobbiton and Helms Deep. Erica's search for movie details led her to the message boards at Ain't It Cool News, where she and Canadian Tolkien-lover Michael Regina conspired to launch the first Lord of the Rings movie-and-book fan site. At first, the site consisted mainly of Erica's photographs of filming locations, along with any gossip she could pick up from townsfolk. And before long, the One Ring founders realized they had competition. "Someone else started theonering.com within a week of us, and there was another one called Ring Bearer, and one or two others," she laughs. "So we went for it! We tried to report the first news, the best news, the most detailed analysis. And it was just so much fun." Joining forces with a web designer and a systems administrator, and inspired by the Star Wars fan network TheForce.net, Erica and her partner revamped their website into an all-encompassing Lord of the Rings community that would dwarf the other Tolkien trackers.
MAKING CONTACT: Buzz had it that, New Line Cinema, suspicious of Erica's hobby of snooping around sets, issued a trespass order against her, demanding she be escorted away from any LOTR location. "That's been wildly exaggerated," she clarifies. "I never really went on to a working set or revealed all that much. I'd be interviewing townspeople and saying, 'What have you heard? Have you seen Peter Jackson?' And I'd try to give readers a good idea of the landscapes that were around there. Because people online would say things like 'New Zealand? Isn't that an island in the South Pacific? Tolkien's world doesn't have palm trees!'" Whatever their actions, New Line was not thrilled about her inquisitiveness, but fortunately for her, director Peter Jackson and co-producer Barrie Osborne recognized a fellow fan. After chatting with the One Ring founders about their "intentions" and laying out ground rules for what they could and could not publish, Jackson and Osborne convinced New Line to back off. A mutually beneficial relationship was formed, with the production sharing advanced looks at and reports from the set that kept the fans engaged and excited about the upcoming films. And the relationship has continued through the production of The Hobbit trilogy. "The website has thrown parties that Peter Jackson and all the actors and everybody have gone to," Erica says. "We're planning to do that again two days before the Hobbit premiere in Wellington [this December]."
THE UTOPIAN IDEAL COME TO MIDDLE EARTH: As one of the earliest fan sites of its kind, TheOneRing.Net fostered a sense of belonging that many community members had never experienced. "People responded to us by saying, 'There is no one in my town who reads fantasy,' or, 'I've never met creative people before. This is amazing; this is a community of people who dream and do things,'" says Erica. Frequently, she says, the community would bring out people's latent creative impulses, with extraordinary results. "Someone would have carved a table and they'd say, 'I read LOTR and I just started making furniture that I think they would have in the Shire or in Rivendell,'" she marvels. "Or people would start sewing and say, 'I'm going to make an Elvin gown.' Or somebody would do the entire story of LOTR using marshmallow Peeps or Legos. People who would think, I'm not really a creative person, would suddenly think, Oh, well gosh, I like these books and I've always wanted to do woodworking, and then they'd go off and make things and do things and talk to other people who wanted to make things. We brought those people together, and we were at the crest of that wave who started to do that."
LONG-TERM PLAN: After filming wrapped on the initial trilogy, Erica began to drift away from the website she'd created. There was no more reporting to be done in New Zealand; volunteers had come forward to run most of the site; and meanwhile, she was changing careers to move into PR and starting a family. (Two of the site's other founders have also moved onto jobs inspired by their One Ring experience.) When The Hobbit began production, TheOneRing.net kicked into high gear again, with Jackson personally using the site to communicate with fans. But Erica decided it was time to move on. "I suppose I'm a founder emeritus," she says. "I don't actively do much decision-making. The website has moved on to being much more about the new media, Facebook and Twitter, and I haven't really moved on from being just a writer." Although she has some involvement with local Lord of the Rings location tours, she now thinks about Tolkien's world "hardly at all." And as for the three upcoming Hobbit films? "I feel a lot like Peter Jackson did after making Lord of the Rings. He didn't want to do The Hobbit; he wanted to sit down in a movie theater and be wowed by somebody else's film, and I have been a little bit like that," she says. But unlike Jackson, who got pulled back into making The Hobbit, she has maintained her distance. "I don't actually follow the news very much because I just want to sit down and be blown away by a movie I don't know too much about."