Hold on, M. Night Shyamalan Has a Moby Dick Project, Too
<em>Lost Horizon</em>, a modern-day take at NBC.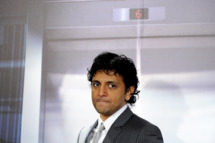 It's not every day — it's no days at all, really — that you learn about both Moby Dick in Space: The Movie (working title, only in use at Vulture) and an M. Night Shyamalan television project based on the selfsame obsession-worthy white whale. NBC has given a put pilot commitment for Lost Horizon, a modern-day take (of course) on the classic novel that did nothing to stop Herman Melville from dying completely broke. Shyamalan may direct the pilot.