Looks Like Terrence Malick Is Working With Michael Fassbender
There's a photo of Fassbender on set with Ryan Gosling.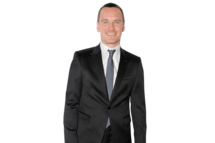 The second of Terrence Malick's back-to-back films appears to have added Michael Fassbender to a starry cast already featuring Ryan Gosling, Christian Bale, Natalie Portman, Cate Blanchett, and Rooney Mara. There's definitely a shot of the Fass and the Gos on set in Austin, although whether Fassbender — who's filming Ridley Scott's Cormac McCarthy–written The Counselor — makes it into the final cut is another question. Malick did chop Rachel Weisz and Jessica Chastain from To the Wonder in post-production.