Mike Epps to Play Richard Pryor in Nina Simone Biopic
Better start growing that magnificent moustache.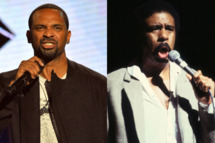 Mike Epps will play Richard Pryor in Nina, Cynthia Mort's Zoe Saldana–starring Nina Simone biopic. Simone helped Pryor build confidence as a performer when the comedian opened for her in the early sixties. This is all well and good, but it does raise the question: Why isn't anyone working on a Brewster's Millions remake? Your move, Epps.