Moonrise Kingdom Kid Kara Hayward Lines Up Her Next Role
In <em>Sisterhood of the Night</em>.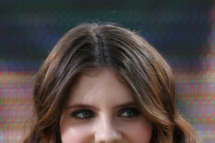 Kara Hayward, one of the two Moonrise Kingdom 13-year-olds Vulture had a lovely chat with last spring (she played daughter to Bill Murray and Frances McDormand), has lined up her next role in Sisterhood of the Night. She's set to play "a girl who exposes a secret society in her New Jersey suburb, leading to a witch-hunt in the town." It'll be the debut film from Caryn Waechter, with a script based on a short story by Steven Millhauser.