Nashville Ratings: All Hat and No Cattle?
It wasn't <em>that</em> bad, but it wasn't that good.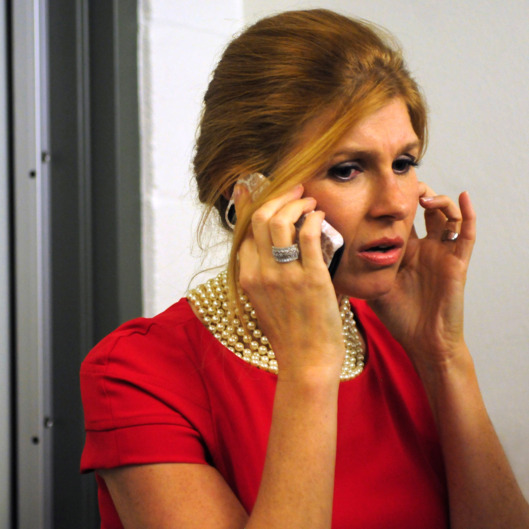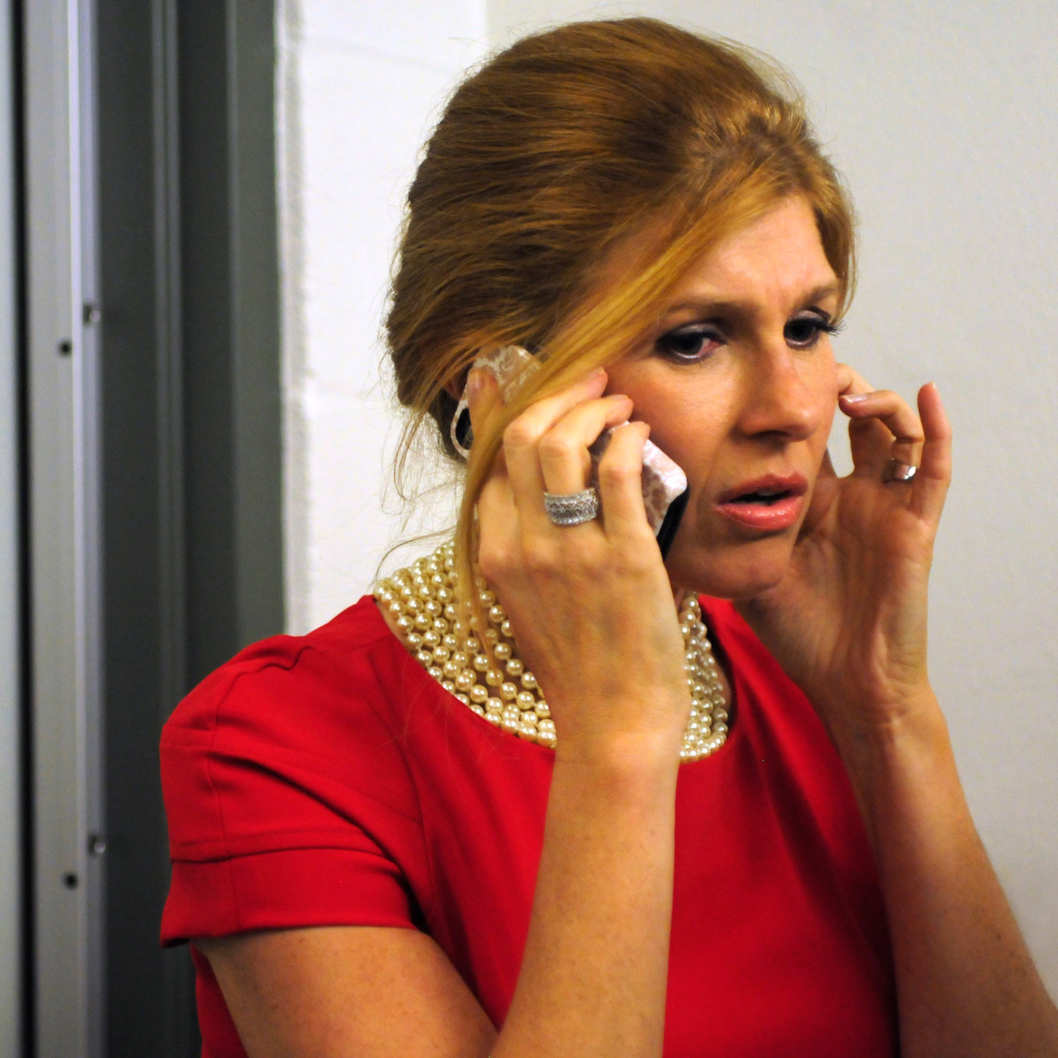 They're not exactly crying in their beer today over at ABC, but the numbers for the network's megahyped and critically coddled Nashsville should have executives there feeling a little like the title of a little ditty from John Denver: "You Done Tore Out My Heart and Stomped That Sucker Flat." According to Nielsen, Nashville attracted 9 million viewers at 10 p.m. and averaged a 2.8 rating with viewers under 50. The good news: It easily won its time slot in the younger demo and held on to a slightly better percentage (about 58 percent) of its lead-in as Revenge did when it (also) followed a one-hour Modern Family lead-in last September. Other numbers were more troubling, however.
For one thing, Nashville actually came in 15 percent below what Revenge debuted to last fall; it also finished well behind CBS's ancient CSI (10.5 million) in overall viewership. What's more, Nashville dropped over 15 percent from its first half-hour to its second, indicating viewers weren't transfixed by what they saw onscreen. In fairness, Revenge had a bigger Modern Family lead-in last year. And we've seen a number of shows doing much better once time-shifting data kicks in (the so-called Live Plus 3 numbers we've been telling you about). But unlike Revenge, Nashville has been touted by many critics as the season's best new drama and features a better-known (or at least more current) lead in the form of the beloved Connie Britton (sorry, Madeleine Stowe.) It was reasonable to expect a bigger first-night pop for the show, and the drop-off at the half-hour leads us to worry that next week could see sharply lower numbers. Or, perhaps, we could be just be freaking out way too much. The good news is, as our critic Matt Zoller Seitz will tell you, Nashville is a great show, ABC believes in it, and assuming it doesn't drop too far in the weeks ahead, we're pretty much certain the network will give it a full-season order well before Thanksgiving.

Meanwhile, we haven't written much about the CW of late, mostly because its ratings have been sub-basic cable, and we didn't want to keep harping on the network's troubles. But there's some really, really good news to report today: CW's Arrow debuted Wednesday with an audience of just over 4 million — the biggest single crowd to watch the network since November 2009 (really!) Even more important for the young-skewing CW, Arrow averaged a 1.3 in the network's, um, "target" demo of adults women 18-34, beating NBC's comedies and CBS's Survivor in the 8 p.m. hour. This is nothing short of huge for a network which, just one night earlier, could barely manage to attract 1 million viewers for an episode of Hart of Dixie and which actually drew a smaller audience than repeats of Full House on Adult Swim in the 9 p.m. hour on Tuesday. Don't call it a comeback (at least just yet), but the CW has now proven it still has a pulse and a reason to hope it can regain a spot on the pop-culture radar.

One last Nielsen note: A new Dick Wolf drama, Chicago Fire, debuted on NBC last night. Just 6.4 million viewers bothered to tune in, and the show managed a meager 1.9 rating with adults under 50 (down 21 percent from the premiere of Wolf's Law & Order: SVU last fall). The Peacock has been relentlessly promoting the show since the Olympics. If Nashville was a tad disappointing, Chicago Fire was a disaster. (Actually, that would be Animal Practice, which was seen by fewer viewers than the CW's Arrow and is now just days, if not minutes, from being pulled from NBC's lineup.)