Nelly Was Detained in Sierra Blanca Last Night
Nelly, we warned you.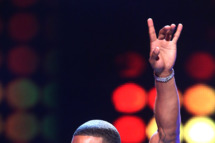 Cops found "36 small baggies of heroin" (yikes) and more than "ten pounds of marijuana" on his tour bus, and his weed carrier (a guy named Brian Keith Jones) was arrested. Nelly, seriously, we told you to go through Albuquerque.