Report: Paranormal Activity Dropping Two Films Next Year
One next Halloween, and one next spring for the series's "very sizeable Latino audience."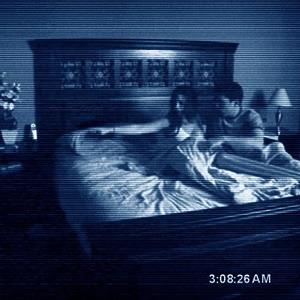 After the Paranormal Activity series's third annual box office-winning opening weekend, Paramount is definitely planning to roll out a fifth film in time for next Halloween. They're also reportedly putting together an untitled spinoff "aimed at PA's very sizeable Latino audience," to be directed by Disturbia screenwriter Christopher Landon. The film would hit sometime in spring 2013 and "include the demon from the PA franchise and star mostly Latino actors and film partly in Spanish," Deadline reports. If these things keep earning this much for this little, expect every culture to get its own little slice of the mythology.